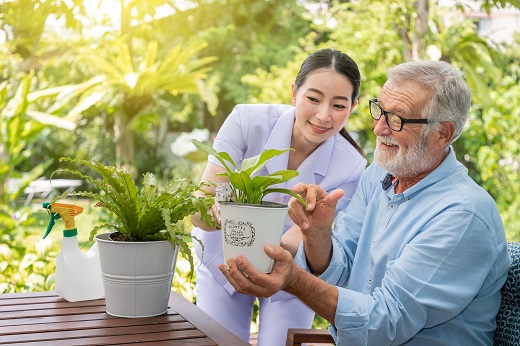 When your loved one is recovering at home, their comfort is your top priority. Creating an environment conducive to healing will help them recover faster and easier. As a Home Health Care in San Antonio, Texas, here's how you can make your home a healing environment for your loved ones:
Make it comfortable
You can evaluate the physical comfort of your home by choosing the comfy chairs in your living room or you can add a carpet by the bed. Make sure that your loved one's room, living room, and the spaces where they often stay are just at the right temperature for them. As a Home Health SA Texas, we also recommend de-cluttering and reducing the visual noise in your home.
Put some indoor plants
Adding some color to your home will make your loved one feel fresh while recovering at home. Putting some plants at home boosts a person's mood, reduces stress, and promotes healing. As a provider of Home Care services, we suggest a few plants in your living room near the window which has a bright and indirect light.
Create a positive inner environment
Make sure to reduce your loved one's stress by creating a happier, optimistic, and understanding atmosphere in your home. Show your loved ones that you care for them and their recovery. They will feel it.
All Seasons Home Health and Palliative Care provide rehabilitation programs and Skilled Nursing in Texas. With our team, we provide professional care for our clients in the comforts of their homes.
Our services also include physical therapy which is very appropriate for people recovering at home. To know more about our programs and services, contact us at 210-767-3867.