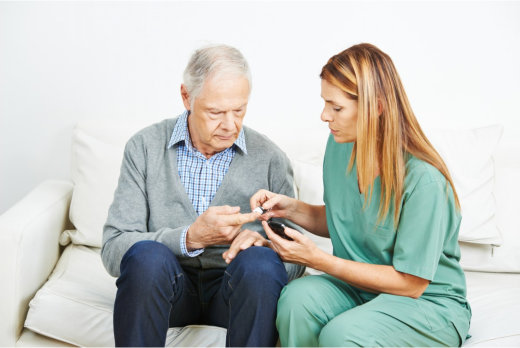 Foot ulcers result from neglecting proper diet, exercise, and insulin treatments in diabetic patients. These are formed as a result of skin tissues breaking down and exposing the layers underneath.

These are commonly found under the big toe and the balls of your feet. Foot ulcers shouldn't be ignored as these can affect your feet all the way to the bones and can result in amputation.

So how can foot ulcers be prevented? All Seasons Home Health and Palliative Care is here to talk about that.

Daily foot inspections
You can never be too careful with foot ulcers. Despite having quality Skilled Nursing in Texas, these nasty wounds can still pop up at random times. So it's best to spot them early.
Wear the right fit
Ill-fitting footwear can also contribute to foot ulcers. Shoes that are too tight can cause blisters, especially if you're actively getting Physical therapy.
Monitor your blood sugar
High blood sugar can lead to foot complications and difficulty in healing. Specialized Wound care can only do so much. You also need to make sure that your symptoms are under control to avoid further complications.
If you or your loved one needs an extra pair of hands to help with your diabetes symptoms, don't hesitate to give our Home Health Care in San Antonio, Texas a call at 210-767-3867. We're always ready to help.