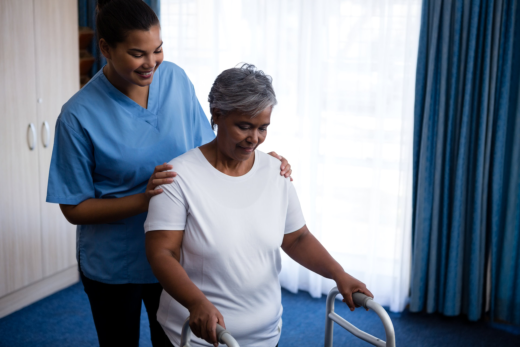 Today, we only have to look up at any senior-related resource to catch the term 'holistic' and, more specifically, 'holistic care' and 'holistic wellness.'
As a provider of home health care in San Antonio, Texas, All Seasons Home Health and Palliative Care advocates for this care so we understand the talk behind this.
But what do these terms mean, specifically, in the context of our senior loved one's care?
Firstly, holistic used in the context of care refers to the form of healing that considers not only a person's physicality but also their mind and spirit.
As such, it makes sense for such care to involve a multidisciplinary approach. Thus, when practice is holistic-based, you can expect it to include various interventions from physical therapy and occupational therapy, modern-day western medicine, to alternative medicine approaches such as herbalism and energy work or reiki.
The goal here is for them to experience a deeper level of wellness that transcends their skilled nursing in Texas, for instance, and other care services.
Given these, how does holistic care for seniors look like?
Holistic care for seniors focuses on addressing their illness and other health concerns using the simplest, non-invasive intervention possible before considering the more intensive ones. All of these while also making sure that the other areas that make up their overall wellness, such as their emotional and mental health, are not neglected, too.