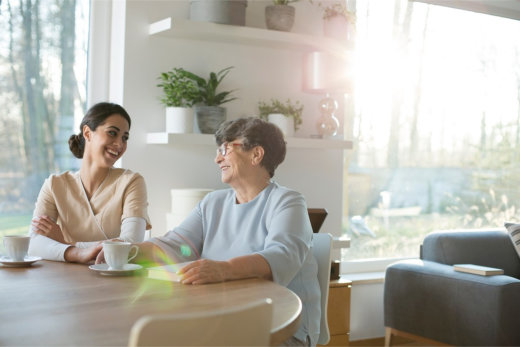 The impact of the global pandemic differs from person to person. However, the only thing we know for sure is that it has made everyone crave interactions. More often than not, it has left people demotivated and lonely, including the elderly. Seniors receiving home care are isolated from their families, which can be difficult, especially to their mental health.
Although our senior loved ones are getting care from skilled nursing in Texas, family members must keep a strong connection, even if it is just virtual. Your support is needed in this challenging time. Here are some tips on motivating seniors during the quarantine.
Communicate regularly – Technology has made it possible for us to stay connected to people despite the distance. So utilize this and make sure to check on your loved ones regularly. Having something to look forward to excites them.
Find a trusted caregiver – Home health care in San Antonio, Texas is still a great option at this time. It's only a matter of finding organizations that consistently deliver premium care like All Seasons Home Health and Palliative Care. We provide regular updates to families and put our patients' needs first at all times.
Listen to emotions – Our situation overwhelms us with a lot of emotions. Please pay attention to it and respond accordingly. Your aging loved one is going through the same so check on them as well.
Allow us to provide you with different types of services, including physical therapy. Reach out to us to learn more.