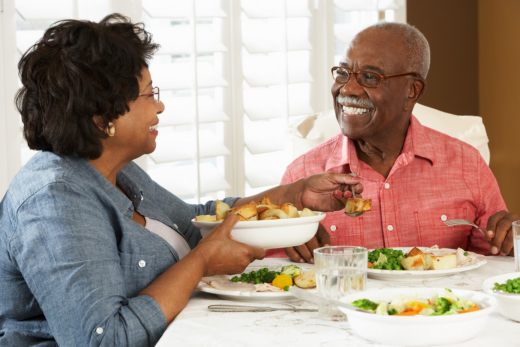 Our bodies' needs and functions change as we age, and so does our metabolism. For this reason, senior nutrition requires more attention and meal planning to make sure that they are getting enough nutrients in their meals while getting less excess fats.

As a provider of home health care in San Antonio, Texas, we consider senior nutrition during our meal preparation. Here are some tips from helpguide.org to help you make a healthy diet:

Eat plenty of fruits and vegetables
Aim for 2-3 cups of fruits and vegetables a day. Preferably, choose the ones with richer colors like berries and melons. And, be sure to add rich leafy greens like kale, spinach, and broccoli.
Maintain calcium for bone health
Prevent osteoporosis and bone fractures by consuming calcium-rich foods such as cheese, yogurt, tofu, broccoli, almonds, etc.
Consume "good fat" instead of "no fat"
Focus on healthy fats such as omega-3s that can protect your body against disease.
Vary your protein sources
Avoid protein from processed meat products. Instead, go for varied sources such as fish, beans, peas, eggs, nuts, and seeds.
Eat more fiber
Men should aim for at least 30 grams of fiber a day, while women, on the other hand, should go for at least 21 grams daily.
Is meal preparation too overwhelming for you? You might want to consider enlisting in our home care services. We at All Seasons Home Health and Palliative Care will make sure you get balanced meals in your preferences while supporting your daily nutritional needs.

Recovering from an injury or hoping to maintain your current mobility? We also offer rehabilitative care such as occupational and physical therapy.
We also provide other services, such as home health aide, speech therapy, and skilled nursing in Texas.