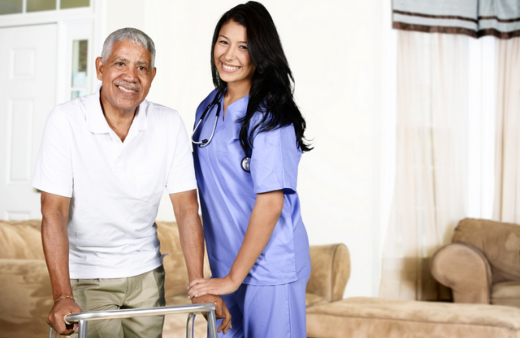 As our bodies age, we are restricted from doing various things. Movement can become a challenge, especially when one has stiff joints and fragile bones. Without the help of a home health care in San Antonio, Texas, aging in place can be difficult.

If you and a senior loved one live away from each other, you can never assure their safety 24/7. With some amenities in their homes that may be too difficult for them to reach, they can be exposed to different hazards like slippery surfaces. A specialized home care service will be needed to maintain your loved one's safety.

But aside from home health care experts looking after your loved one, here are more ways you can keep them safe:

If your loved one's home has slippery flooring, adding non-slip mats and rugs will greatly help.
Handrails and grab bars will also be ideal. If your loved one has trouble moving, let his or her occupational therapist take a look at what can be improved.
Keep the driveways free from hazards.
Have landscaping professionals see if they can adjust the pathways by making it wider. This will better ensure that your loved ones are free from danger.
You can also hire a professional who can look after your loved one.
This way, they can provide immediate care, like wound care, in cases when your loved one is hurt.
If you need more help in maintaining your loved one's safety, ask us at All Seasons Home Health and Palliative Care. Aside from skilled nursing in Texas, we also offer tips and tricks on how you can keep your loved ones comfortable and safe.
So whether it be for physical therapy or home safety, make sure to call us.