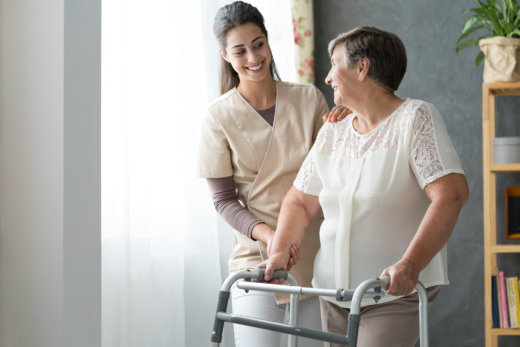 As young individuals, people don't give much attention to how they pick things up or lift and move objects around. However, for much older individuals, lifting heavy objects can have major consequences. There are even instances wherein elderly individuals had to avail of our services due to injuries from lifting heavy objects. That's why we at All Seasons Home Health and Palliative Care are accustomed to the case of elderly individuals getting injured due to these incidents. Although we understand that an elderly individual wants to stay as independent as possible, sometimes, it is better to be safe than overextend oneself. 
 
With the various degenerative effects of aging, the body is no longer as strong as it was before. The discs between the spine dry up, muscles shrink and lose mass, and bones turn brittle. If you put too much pressure on these weakening body parts, it may lead to serious consequences. 
Carelessly lifting objects can lead to painful muscle tears and sprains, back injury, herniated disc, and other musculoskeletal disorders. Some injuries may even be so severe that they require services from a provider of skilled nursing in Texas. 
 
Usually, to address these problems and to relieve the pain from an injury, the elderly may be required to attend several long sessions of physical therapy. However, even after that, there's no hundred-percent assurance that the condition will completely go away. Sometimes, the wrong decision to lift may result in a long-term disability. 
 
To prevent these kinds of injuries altogether, it is better to ask for help when lifting heavy objects. Better yet, ask the assistance of a home health care in San Antonio, Texas so that you can be sure that your condition is always managed and your needs are consistently met.