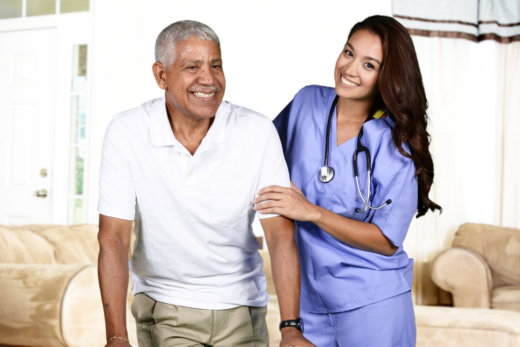 When our loved ones enter the complicated years of aging, as their family- we want to give them the best care. Indeed, they will encounter difficulties with their daily living activities. No matter how capable our senior loved ones are in staying at home, they still need assistance. Home care is the most recommended assistance- widely offered right now.
As a provider of home health care in San Antonio, Texas, here are the following suggestions we can give for your loved one's home health care:
The earlier is always better. Start early in looking for home health care providers that offer a different level of standard care together with quality and well-trained home care personnel.
Utilize their added services. Care coordinators will coordinate with the professionals for a pre-assessment. They will check the clinical condition and status of the patient so that they can create a care plan for the home care patient.
Keep your expectations clear. It is normal to become fond of the caregiver, but be careful, be within limits and stay professional. We do not want them taking advantage of you.
Make sure to provide helpful information about your loved one. It will help the caregiver adjust and connect better to you and the elderly.
All Seasons Home Health and Palliative Care is a provider of skilled nursing in Texas. We offer home care services for your loved ones and therapy services for more holistic healing. We aim to help improve their lives as we serve them.
We can be your partner in taking care of your loved one. If they need physical therapy or any other rehabilitative therapy, contact us. Or get to know more about our services offered here on our website.