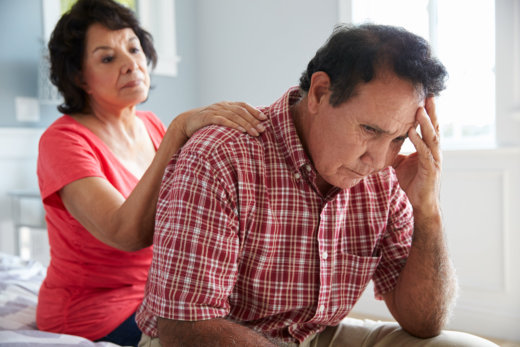 The condition that is known as dementia refers to a group of symptoms that is associated with the deterioration of the cognitive functions of the brain such as thinking, the retrieval and formulation of new memories, and others. One of its common causes is an injury to the brain, either due to a disease or physical damage. As your primary provider of home health care in San Antonio, Texas, we at All Seasons Home Health and Palliative Care will shed some light on the emotional effects that dementia has on seniors and older adults.

Anger and Frustration
Anger and frustration can often come from the result of a difficult situation. In this case, it comes from being unable to perform the task they are used to doing. Patients that are diagnosed with dementia will need the help of a professional in order to help keep them safe and comfortable in their homes. If they also have mobility limitations, physical therapy can help as well.
Depression
Depression is a common experience for many seniors who are diagnosed with dementia. These two conditions even have similar symptoms. The patient may start to feel hopeless and helpless as their dementia progresses. For this reason, it may be ideal to assist them by getting skilled care from a health care provider.

If you are looking for Skilled Nursing in Texas to assist your loved ones, we are here for you! We offer occupational therapy and other types of care to fully support your loved ones.